Die, fly, die
How is this fly still alive? I've hit it with The Jungle, The Picture of Dorian Gray, To Kill A Mockingbird, and The Catcher in the Rye
1 tag
My day.
I'm on hydros right now because my TMJ has been so bad and I just finished up crying over the idea of being a dad and how I hope that I'm a good one. So there's that.
1 tag
Let's all just work on being happy, please?
"I've been trying for a while to think of the words that encompass the..."
– S.K.
Anonymous asked: Pete Pete Pete Pete Pete Pete
Stuck
I want to write again so badly. Spoken word or even just a journal entry. But what is so incredibly frustrating is that there are no words coming out. It isn't that I have nothing to say; every thought is just stuck in my brain. I feel so stuck.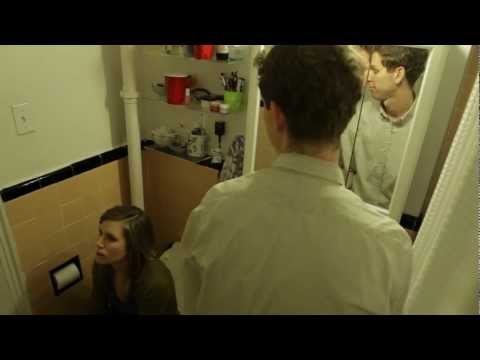 "God's pretty clever like that. Instead of Jesus running around retelling..."
– R.S.
My ailments over the last twelve months:
Staff infection on my genitals Deep muscle spasms from my accident Hypothermia Bronchitis (As of this week) …I try to keep it interesting 
Can we please just talk about how bad I want nachos and a really really cold soda and I can't have it right now because my power's out and how I'm just really sad and my room is really hot because there's so little air-conditioning and all the world needs to bring me food preferably nachos?
My good intentions
I'm not witty or funny or especially talented or handsome or athletic, but sometimes sometimes I have a good heart and good intentions. These last two weeks I was in a really dark part of Canada loving some beautiful children and trying to spread a little bit of Christ's love. It is so rewarding and humbling to get the opportunity to speak into the lives of hurting people. This for me...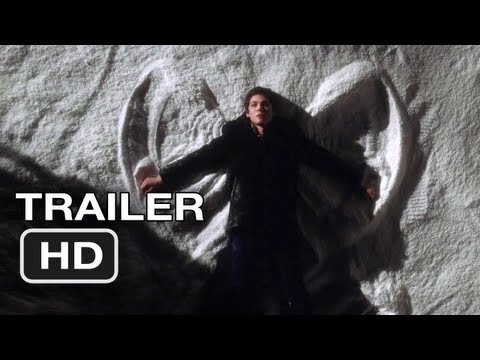 "We are on a journey. Where we are now is not where we're supposed to be..."
– Jonathan Carone
Wait, what.: I've been making my way through a... →
whydoihaveablog: I've been making my way through a collection of 100 Ray Bradbury stories for the better part of two years now. I usually tackle short story anthologies in that way; bits and pieces taken slow and sweet in between novels for pleasure and PDFs for scholarly duties. I haven't cracked the book open…
There was an accident.
Last night as I got into bed around one thirty, my friend Dylan called crying. Six of our friends were in a wreck. One was airlifted to the hospital. And one was trapped in the car for about an hour and a half. The driver and girl in the trunk aren't harmed at all. One of the boys just has a bruised face. The boy who was stuck in the car only has a broken foot and some staples in his head...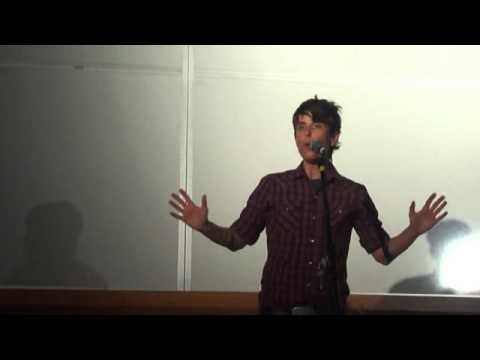 HOBY
So I wrote this post a while ago… And I found those people. I don't know if you all have ever heard of HOBY, but it's a leadership conference for sophomores in whatever state you live in. Basically, it's one outstanding sophomore from every school in the state. I was completely afraid that it was going to be lame. I was so wrong. There were about a hundred students there...
"Happiness cannot be traveled to, owned, earned, worn or consumed. Happiness is..."
– Denis Waitley
You people are crazy.
Because as much as I don't blog, I've still gained followers. (Knock on wood). Which just kind of baffles me. So thanks. And I think that it's best for me to tell you all about what's going on with me. I neglected this blog. Sorry. There is a reason for that: I hate only blogging about sad things. And I want to say that I now have all these happy things to blog about,...
Sorry about the lack of blogging.
I've been doing so much.  Work is going great! I'm a pro at scooping ice cream. Beauty and the Beast went really well. Cogsworth has got to be my favorite role that I've ever played. Still wrestling with things, but life is improving. Hope is rising. Joy and stuff is building. I hope your hearts are okay.
What are you doing that is good, different and...
Watch
JP shares his story
"The Bible's purpose is not so much to show you how to live a good life. The..."
– Tim Keller
I know you're tired of hearing my insecurities.
But there's this one guy in my cast who is super skinny and he likes to continually point out that I'm "wide boned" or even just straight up "fat." And as funny as that is (because he's joking. right? maybe.) it kind of makes me want to curl into a ball and cry because I'm pathetic. So that's today.
Comfortably Dying
I'm tired of watching dead people do dead things and have dead conversations. It's like so many people have the deep rooted idea that this is it. That life is simple and it isn't meant to be stretched or questioned out of fear of breaking the mundane. I'm begging for them to just start screaming profanities so they can know what it's like to be noticed. How do you...
I'm just starting to figure out who I am.
I think that we live in a culture in which the way we come off is significantly more significant than who we actually are. And I disagree with that thought. I think that what really matters is the person behind all the stuff. The thoughts and feelings. The idiosyncrasies of our hearts. How we show love and what we do when it's just us and someone on the side of the road. All of it....
Everyone left my town for Spring Break.
Welp.
"At the time, my life just seemed too complete, and maybe we have to break..."
– Fight Club
My school's internet is super strict
So everything is blocked. Like Twitter, Facebook, Pinterest…. Even Wikipedia. But not Tumblr :) They missed you buddy! Keep pushing through. 
What are your favorite books of all time?
That I might like too?
Last night
Beautiful! It was just nice to get out and spend time with some guys. I felt like a teenager again. And (I'm as shocked as you are that I'm saying this) I'm so glad that I'm a teenager! We're insightful and adventurous and excited to explore the world. And I'm embracing that part of being a teenager right now. So. Hooray!  So last night. We went to one of my...
Tonight
I'm hanging out with people! So much friend potential here, you guys. Wish me luck!
"Just like you wouldn't cheat on a dumb person's test, why would you..."
– My big brother
:) !!!
So part of my nicer visage includes texting. Apparently, I'm a dry texter. For instance an average text for me would look like: "Hey. This is Pete. Sorry I am just now getting back to you- I've been busy. But I would definitely love to hang out. Great- I'll see you later." Whereas now… "Hey it's Pete! Sorry I'm just now texting back but lets...
Insecurity at its finest.
I don't have any friends. No, this is not an attempt at self-deprecating humor. I literally do not have people in my life that I consider friends. Ever since I decided to "put myself back on a Godly path" by changing the people I spend my time with, I haven't spent time with anyone. I forgot how awful loneliness is. And it is quite miserable, loneliness. When you spend...
Harry Potter
I finished the last book of the series this week! It has to be one of the best, if not the best, series I have ever read. Thank you J.K. Rowling for constructing this! Guys. Seriously. Brilliantly written. It balanced adventure and sincerity with touches of humor. Gosh. I'm gushing. Obviously I loved it. Books have been my dearest friend this year. So thank you, books. I genuinely adore...